Marcel Hervieu
Director of the Arok Hotel Strasbourg, 3***, 58 rooms
"Great team and support! (Not to mention names, from Dorian). With the little extra that makes everything better! A good vision of the market and competitive intelligence
Pure happiness!"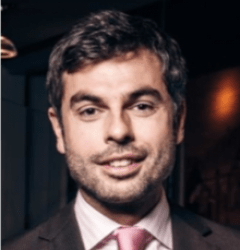 Maxime WUCHER
Director General of the Hotel du Parc Obernai 4****, 62 rooms
"Xperteo has supported us with our revenue management strategy for 8 years now. They manage our establishment pricing in the context of a multidisciplinary approach (hosting, spa, restaurant).
They support the optimization of our segmentation (group quotations, OTA opening and closing, direct specific actions, participation in marketing campaigns) all the while implementing the necessary parametrization of our systems. This is how our teams are guided by professionals without ever losing sight of our strategy. Our consultant is always available, proactive and is almost like a member of our team."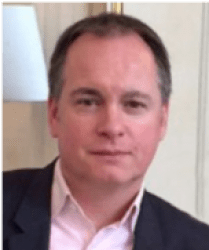 Arnaud Morandi
Director of Operations, Maison Pic – Pic Groupe 5*****, 16 rooms
"The Maison Pic in Valence has worked closely with Xperteo for two years now and I must say that the promise made to the customer by Alice Zakine, the consultancy founder, has always been fulfilled from the beginning, which is quite unusual in this business.
Her consultant team is remarkably available and there is always someone ready to listen and come up with the right solutions. Their help in relation to the OTAs and other companies in the digital field is most appreciated.
But even more importantly is their performance in the optimization of our room and package sales."
Loic Le Berre
Director General of the Hotel Le Burgundy 5*****, 59 rooms
"Seven years ago, we called upon Xperteo for the first time to deal with the Yield Management in the context of a hotel opening. Then, for a second and third time after the takeover of two Boutique hotels (one in Paris, another one in another French region), respectively five years and one year ago.
Xperteo is a reliable and professional consultancy which saves us time in our data analysis and helps us actively in our decision-making, given that they have a market overview we cannot have as an independent hotel.
We highly appreciate receiving expertise external to the hotel and its teams, which allows us to have a joint reflection on the actions to be taken.
We also like the fact that the service selection can be customized and is adapted to the hotel and market evolution."
Fabien Moutte
Director General of the Châteaux de Rochegude – Relais et Châteaux, 22 rooms
"A partnership based on exchanging.
I have been working with Xperteo for two years now. The partnership is based on exchanging. After a thorough auditing of the establishment regarding the latest operation years, Xperteo is able to make a recommendation on the prices most adapted to your business.
Week after week, the Xperteo consultants work with you side by side to optimize your performance, providing expert guidance regarding occupancy as well as price optimization.
Their profound knowledge of distribution allow a better response to the issues we face on given periods or anticipation of occupancy so as to make our business as profitable as possible.
Xperteo, experts you can rely on."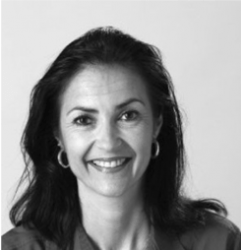 Béatrice Hervé
Béatrice Hervé, Commercial Director of the Buildinvest Group
"Our group owns establishments in the French Caribbean (Guadeloupe, Saint-Martin), in highly touristic regions in the Megeve metropole and on the Annecy lake as well as in an inner city, with an apartment hotel in the city of Saint-Etienne, France.
Our decision to entrust our Revenue Management to an external firm was self-evident as we wanted to be assisted in the use of analysis implementation tools.
Xperteo's action has direct implications on the results of our establishment, be they leisure- or corporate-oriented.
Their consistency and concision in analysis leave nothing to chance and optimize the results. Their knowledge of OTA and Channel Managers from a technical point of view is a complement to the more commercial relations we have with our partners.
For our small hotel group, this both technical and human formula leaves space to the exchange and arbitration we need in order to make strategical choices regarding pricing policy."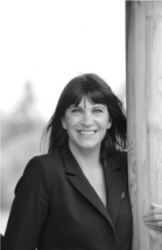 Gwenaelle Leveque
Director General of the Domaine de Cissé Blossac 4****, 114 rooms
"I am a hotelier in Brittany, responsible for a 4*-resort of 114 rooms and suites, with a restaurant and a spa.
I have worked with Xperteo for almost seven years and I am still as satisfied as before with the work carried out.
These experts in yield management and distribution are efficient and proactive, having in mind how to best sell our establishment offers.
A relationship of trust quickly established. Our products were better positioned, our occupancy was optimized and our average price was brought in line with the market.
The team is not only efficient, they are listeners and it is pleasant working with them. A great relief for me!!! That leaves me more time for my clients and my team.
A great thank you to Xperteo!"
Hervé Jeanson
Director General of the Hotel Paradis Lourdes 4****, 298 rooms
"Xperteo helped us so much with the strategy and the implementation of our commercial policy for the individual clientele, regarding pricing as well as commissions and yield management.
Their availability and advice are precious."
Our hotels in figures
About 115 hotels put their trust in us
Classification
Capacity
Paris versus rest of France